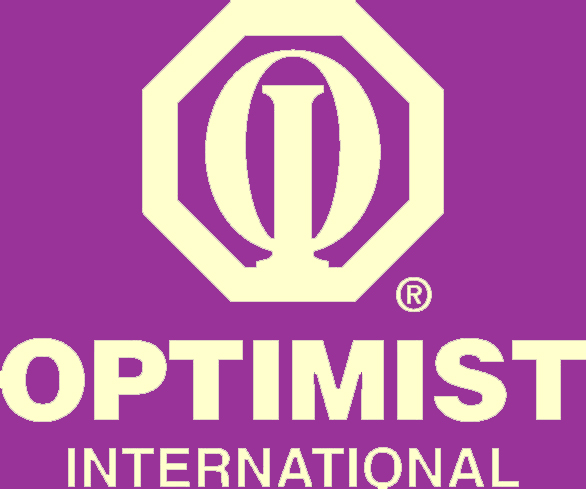 Scenes from previous Shop-With-A-Cop programs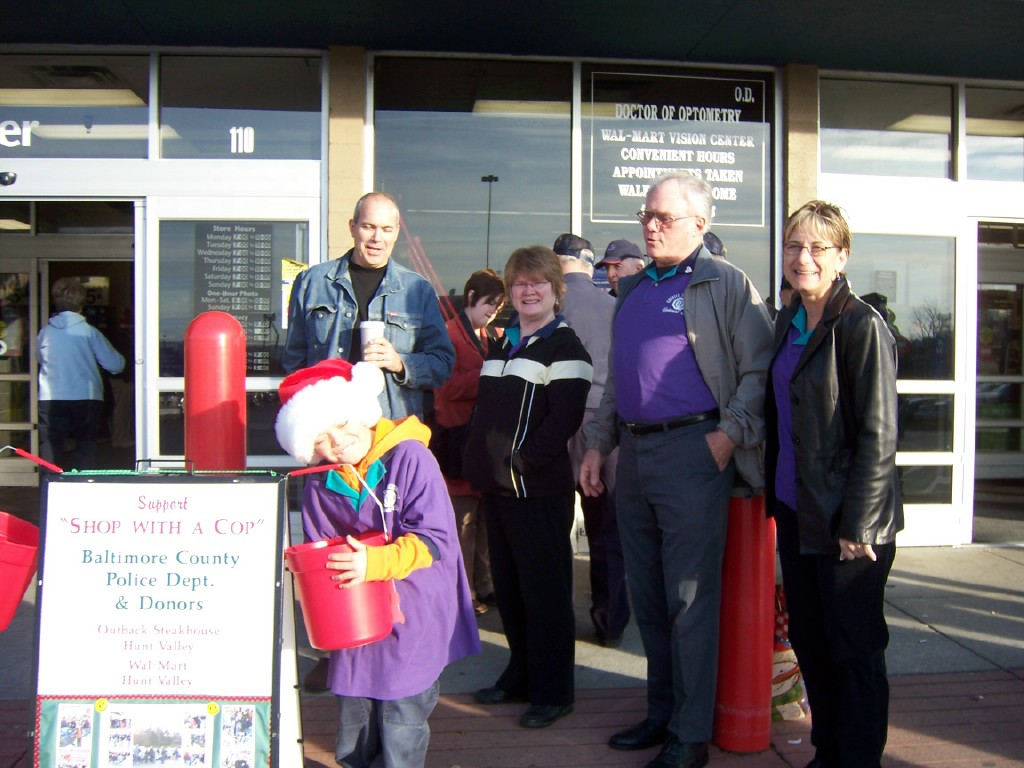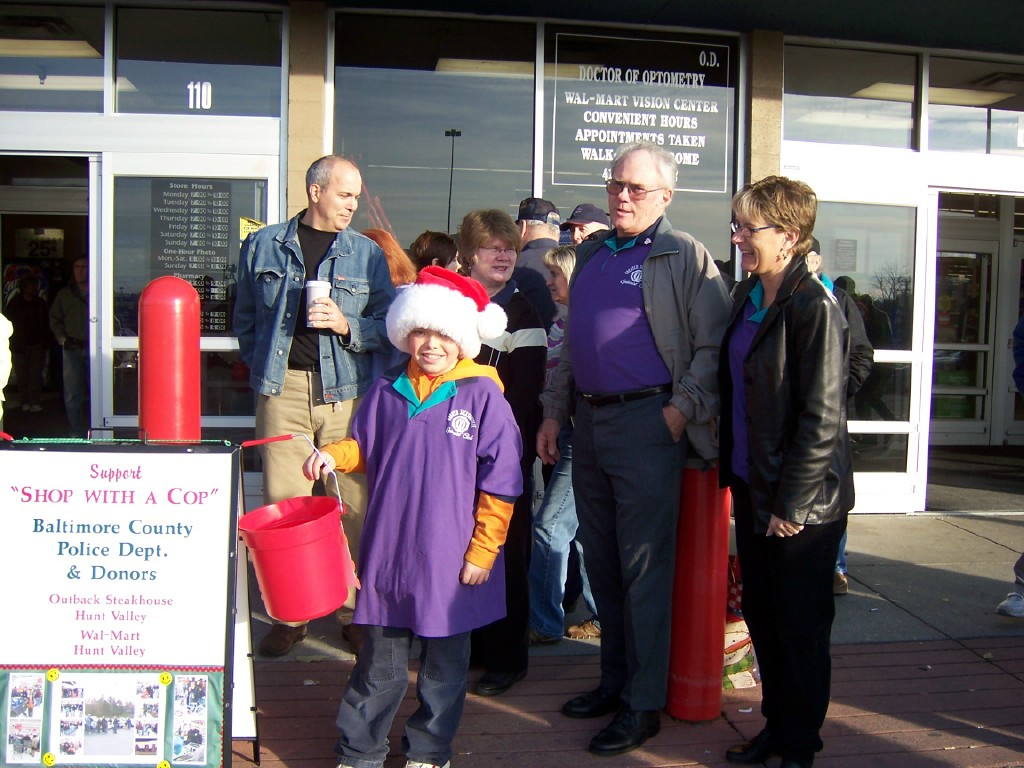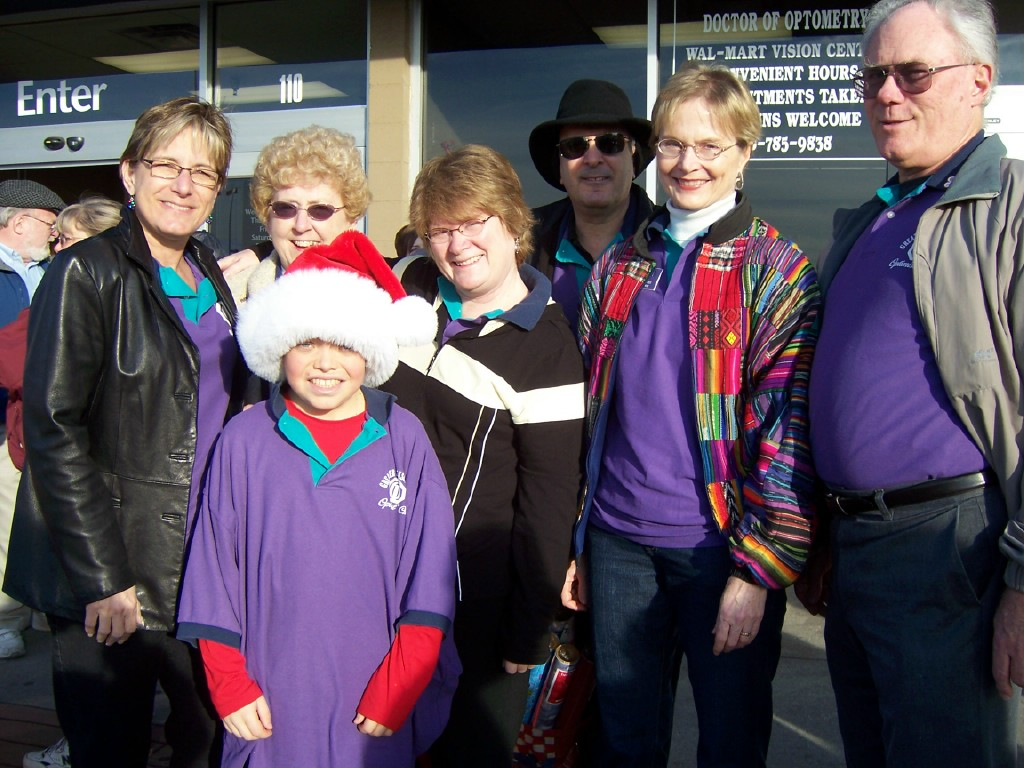 (l to r back row) Carol Dunstan, Ann Lane, Sue Gilmore, Mike Borowtiz, Barbara Crain and International Vice-President,Dennis Lane.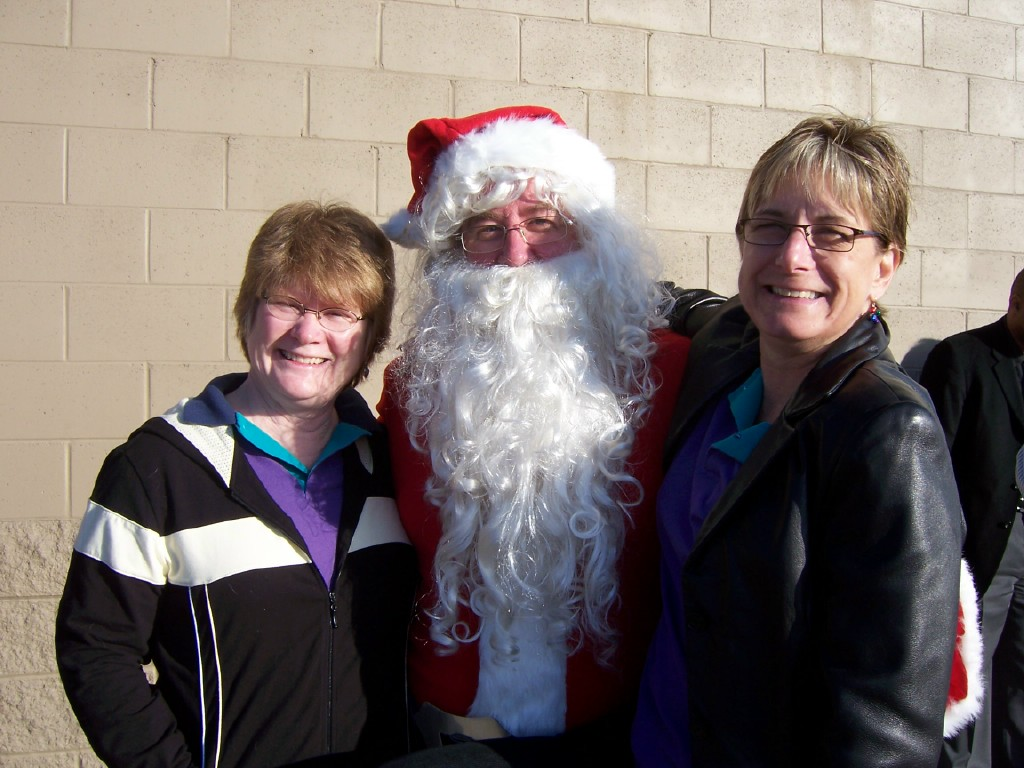 Optimist Sue Gilmore, Santa and Club President Carol Dunstan
Shop-With-A-Cop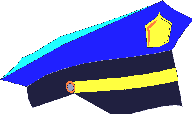 The 2014 Shop-With-A-Cop will be held Saturday, December 13, 2014 at the Wal Mart in Cockeysville. Optimists from the Cockeysville, Greater Jacksonville, Hereford, Timonium and Towson University Clubs will great 100+ Baltimore County Police Officers and 100+ children who will arrive in Baltimore County Police vehicles at the Wal Mart Super Center on York Road in Cockeysville for the Annual Shop With A Cop project.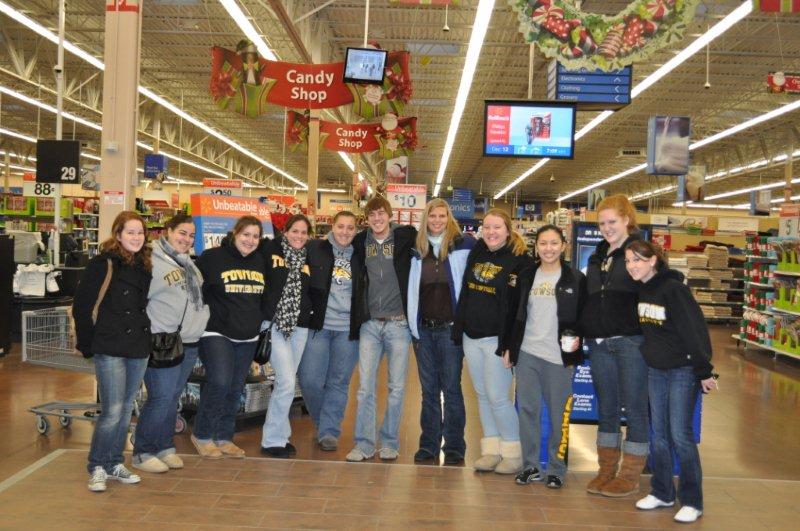 The Towson University Optimist Club helped at the Shop-With-A-Cop program
Our club donated $1,000 to support this project. Each child will have a $100 gift card to use to purchase gifts. All Optimist members are invited to participate.
If you have any questions about this program, please contact Barbara Crain at 410-785-0410 or bcrain@jhmi.edu.
Maybe you could help out this year!

Click here for PICTURES from the 2008 'Poker Run' Fundraiser

Scenes from previous Shop-With-A-Cop programs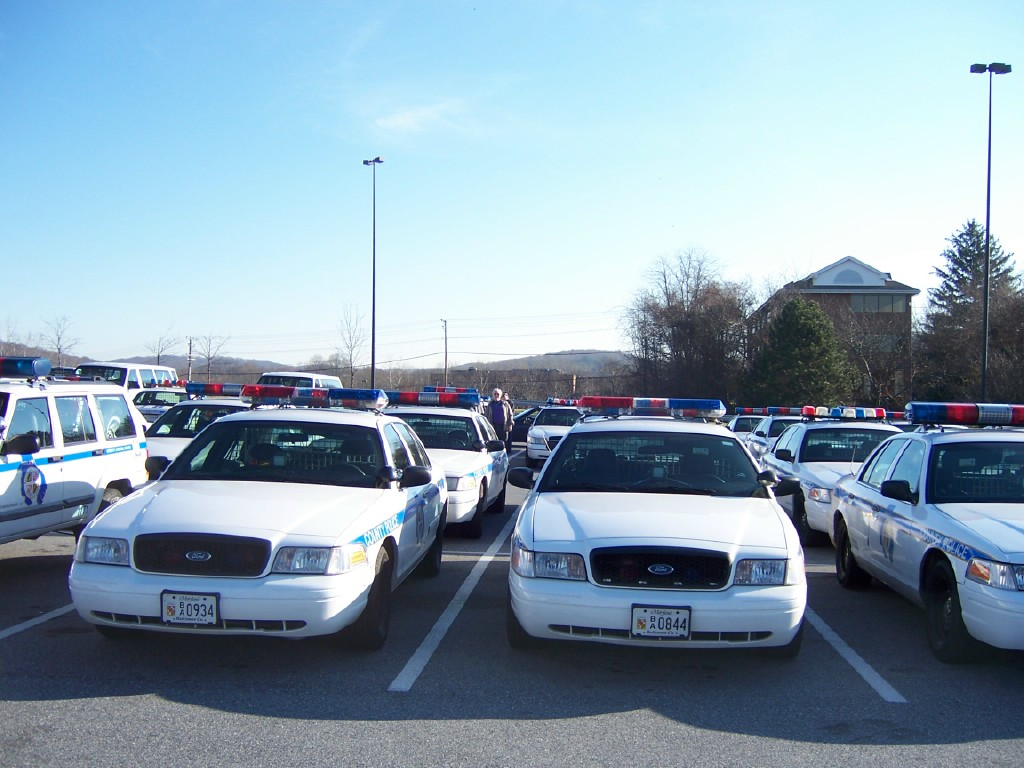 These are the 100 police vehicles that, along with 100 police offices, escorted the kids to Wal Mart.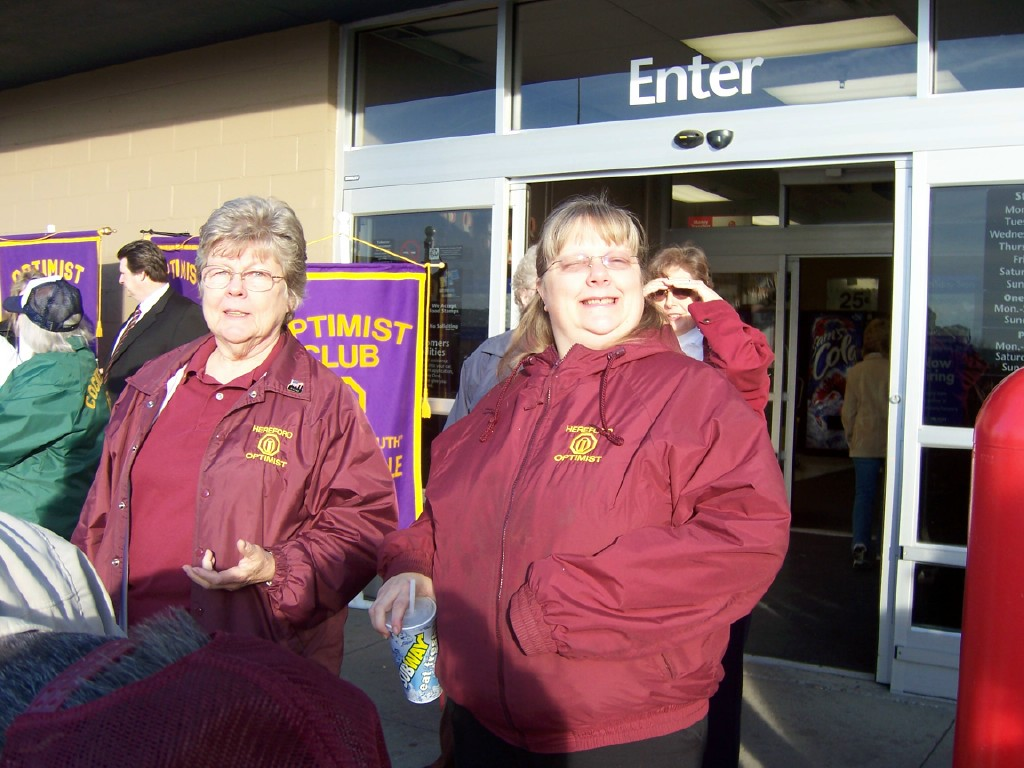 Hereford Optimists also helped out.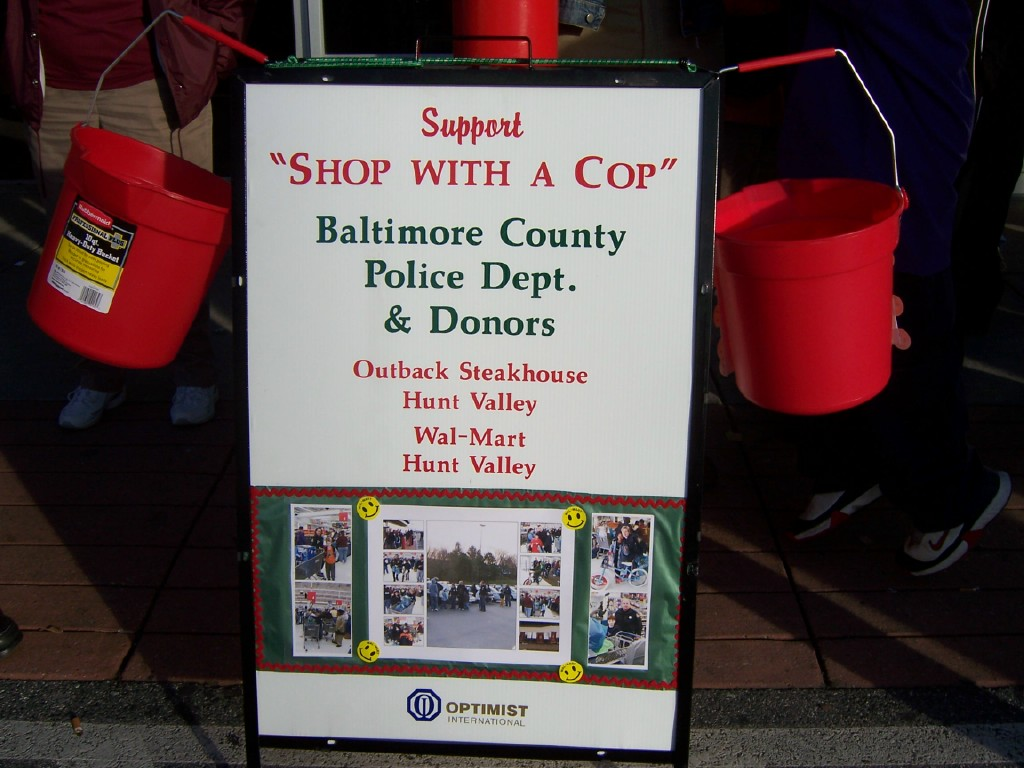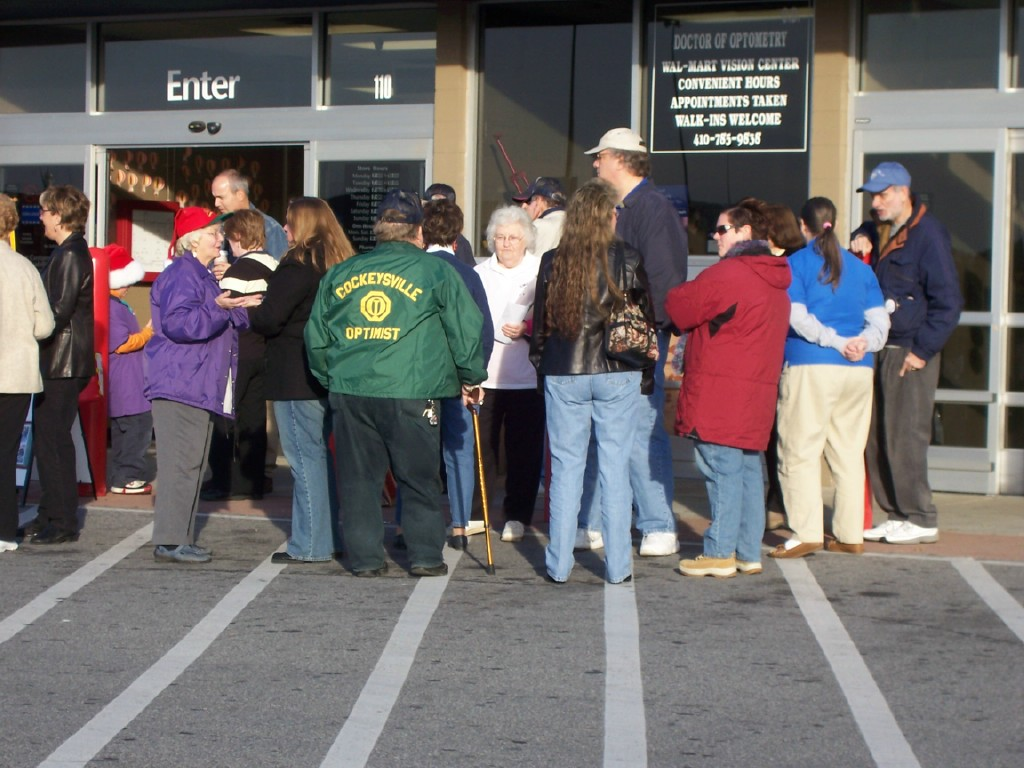 Santa's Helpers in front of Wal Mart